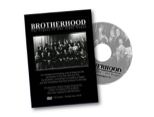 On November 21, 2017, the RTA School of Media honoured it's best at the annual Awards Ceremony at Ryerson University. Two RTA students received the Rho Alpha Kappa Alumni Association Award of $1,500 each - third year student Sean Addis, and second year student Jake Benaim.
In his letter of appreciation Jake writes: "To me, media represents an endless outlet of creativity. Being in a program that helps me enhance and celebrate creative thought only makes me even more proud to be part of the RTA family. I fell in love with Ryerson since I first visited the campus two years ago. There's something about being in the heart of the city and the country's media capital that makes everything that much more exciting. I've been involved in school and campus opportunities as RTA's School Director on the Ryerson Communications and Design Society, Casting Director for the annual TARA Awards and as Art Director for Ryerson FOLIO magazine. I love contributing to student-run events and productions while also gaining invaluable experience in a vareity of intersting fields."
Sean is in the RTA Sports Media stream and is aspiring to be a sports live media producer. In fact he was unable to attend the Awards Cerermony because he had the opportunity to intern on the CWHL tournement in Hong Kong.
The Rho Alpha Kappa Alumni Association Award is in its 18th year and is made possible by an endowed fund established by the association and administered by Ryerson University. The fund is now in excess of $100,000 and ensures annual student awards in perpetuity.
BROTHERHOOD is a intimate and amusing look at fraternity life at Ryerson in the 50s and 60s, the Brothers' commitment to build a legacy and the friendships that endure to this day.
L-R: Kathleen Perrie Adams (Chair, RTA School of Media),
Joe Lewis, Jake Benaim, Brian Bobbie, Les Smith


2017 Rho Award Recipients

BROTHERHOOD is available on DVD. Send us an email if you would like a free copy.
RhoGolf'18 Champions:
Ron Bosanac, Carl Rossignolia and Mike Fortune
In the fall of 2018, It will be 60 years since Rho was founded in 1958. There's nothing like a party to meet folks we haven't seen for a while, catch up on what's happening at Ryerson, and basically enjoy each other's company with some fine food and great conversation.
Saturday, October 20, 2018
Oakham House, Ryerson